Leisure activities
For nature lovers, the Thuringian Forest offers many beautiful leisure activities.
Hiking – not only on the Rennsteig
The Rennsteig is one of the most famous hiking trails in Germany. It runs along the ridge of the Thuringian Forest.
Here, in the western Thuringian Forest, it reaches one of its highest points at 916 metres on the crest of the Großer Inselsberg. You can see from Wartburg Castle in Eisenach across the entire western Thuringian Forest deep into the Thuringian Basin.
It is also beautiful away from the Rennsteig. Everyone wants to climb the Rennsteig, but only the initiated know that there are numerous places in the forest to the right and left of the well-known high-altitude trail that are also worth a hike.
Destinations such as the Regenberg near Friedrichroda, the Schmalwassertalsperre near Tambach-Dietharz or the romantic Lauchagrund in Tabarz are waiting to be discovered by you.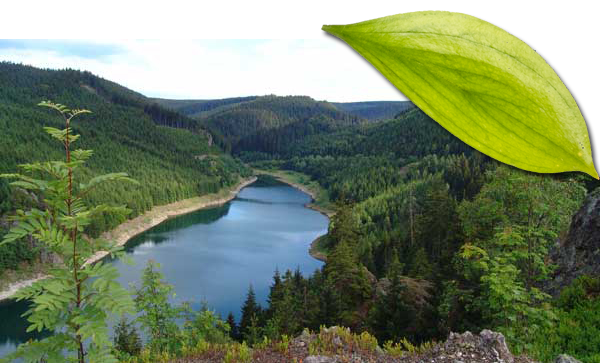 The Waldhotel - Hiking tips
The Thuringian Forest is a wonderful hiking region and we are right in the middle of it. There is so much to discover that we have taken it upon ourselves to put together a few hiking tips for you.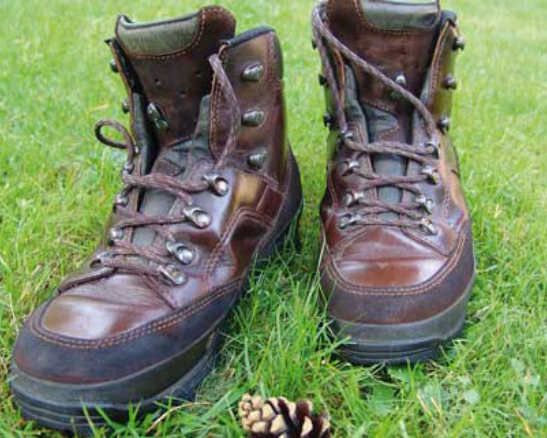 Hiking & cycling – both ideal
Some prefer to enjoy the peace and quiet of the forest on foot, others like to get on their mountain bikes. Both are well catered for on the Rennsteig.
The somewhat wider bicycle trail is usually separate from the Rennsteig itself, so that cyclists and pedestrians do not get in each other's way.
Leisure tips
Leisure tips in and around Friedrichroda.
Forest swimming pool in Winterstein
two 1-metre diving boards
Paddling pool, children's water slide and table tennis tables
Volleyball court
Ice rink at the Waltershausen leisure centre
1.800 m2

covered ice rink

rustic "Glühweinschänke" with dishes for small appetites

a MUST for ice skating fans
Forest Swimming Pool Tambach-Dietharz
crystal clear spring water from the Spitter river
idyllically situated in one of the valleys around Tambach-Dietharz
relaxed swimming in lanes
Lending station
Bicycle, cross-country skis, backpack or handcart
Rental station prepared for (almost) all wishes
Cycling, hiking or cross-country skiing map also available
Bowling alley in the community centre
Active and entertaining leisure activities
Bad-weather alternative
Bowling competition among friends
Bathing area TABBS
Aqua adventure world with 1,400 sqm of water area
25-metre sports pool
Flow channel, water fountains and outdoor pool area
Ski rental at the Inselsberg
Directly in the centre of the village
Cross-country and alpine skiing equipment for children and adults
Snowboard equipment, helmets and sledges
Ski lift at the Inselsberg
2 km of well-prepared ski slopes
T-bar lift
three difficulty categories
Segway Tours in the Thuringian Forest
on tour with the high-tech scooter in the Thuringian Forest
with a guide, in a group or alone
from April to November
Exploring tricky routes in the climbing forest
Riding a cable car
experience two Tarzan jumps in a row
conquer the long suspension bridge by bike
Swimming in the Georgenthal swimming pool
modern outdoor pool with high standards
Beach volleyball
Swimming
Minigolfing in Finsterbergen
tournament-ready 18-hole course
Fun for the whole family
Open from May to September
Swimming in the Finsterbergen leisure pool
idyllically situated
many possibilities for sports and adventure
large field chess, table tennis, mini golf
Swimming in the Friedrichroda sports pool
Landmarked facility located directly at the spa park
50 m lanes, children's pool and 10 m diving platform
Beach volleyball court
Bowling fun on the federal bowling alley
Room for 44 people in the bowling alley
four modern lanes
Bowling shoes can be borrowed free of charge on site
Forest swimming pool in Kleinschmalkalden
idyllically situated on the outskirts of the village
50m lanes and approx. 1,250 m2 water area
Paddling pool, table tennis tables, playground equipment
Mountain swimming pool in Struth-Helmershof
Solar-heated, spacious swimming pool
water slide, children's pool, volleyball court and playground
Fun for the whole family
Swimming in the Inselbergbad Brotterode
Ideal place for bathing and sauna fun
large outdoor pool with current channel
water slide, whirlpool and massage loungers
Sauna relaxation in the community centre
the soothing effect of warmth is indispensable
unwind after an active day in nature
relax and recharge your batteries
Recharge your batteries at TABBS balance
passive relaxation or active prevention
treat yourself to a few extra strokes
do something specifically for your health
Punt station at Hammerteich Georgenthal
Free bus transfer with the spa card
For spa card holders, there is a free bus transfer on lines 844 and 846 between Friedrichroda and Finsterbergen.
Gondola pond in Friedrichroda
once laid out by Benedictine monks
for the whole family
Boat trips from May to October
Recreation and fitness at Parkbad Friedrichroda
Active fitness and regenerative therapies
Swimming pool
Solariums and sauna area
Architecture in the midst of lush nature
Old Tambach Dam – oldest dam in Thuringia
built from porphyry quarry stones
Arch gravity dam is a listed building
Technical Museum Sawmill
Wood processing yesterday and today
Technology from 1934
Experience traditional technology up close
Guided tours in and around Georgenthal
Walk along prehistoric paths
follow the tracks of the primordial dinosaurs under expert guidance
Discover traces of the first human settlers
The local history museum in Finsterbergen
Listed wagoner's house from the 18th century
Historical insight into the development of Finsterbergen from the time of the carters to the present day.
Museum of local history in Friedrichroda
Typical from the history of the town and region
Original in an old half-timbered house
Mary's Glass Cave in Friedrichroda
Gypsum crystal grotto discovered in 1778
considered one of the most beautiful and largest
Mine open all year round
Stag Horn Processing Martin Funk
no assembly line production
Production of exclusive products from genuine stag horn by hand
"Here the goods do not run off the assembly line, here they are still made with heart and hand".
Venter Bells Ltd.
Specialist for the production of bells and jingles
Entry in the "Guinness Book of Records" with the manufacture of the largest cowbell in the world
Hühn Visitor Mine in Trusetal
Guided tours through the fluorspar and barite mineral galleries
Ride on the "Hühn Express
Mining tradition up close
Trusetal Waterfall - THE nature experience
228 steps for the "view from above
idyllic waterfall circular walk
unique scenery
Dwarf Park at the Trusetal Waterfall
5000 m2

of lovingly designed gardens

funicular and dwarf golf

Thuringian Garden Gnome Museum
Inselsberg Funpark
Thuringia's spectacular amusement park
many different leisure attractions
varied playground equipment
Panorama barbecue for your physical well-being
Cities of culture in the surrounding area
Discover our beautiful neighbouring towns with culture: Gotha, Erfurt and Weimar.
Gotha – the residential town
The huge baroque Friedenstein Palace towers over the whole of Gotha. With its art collections worth seeing and the baroque Ekhof Theatre, it is a worthwhile destination for an excursion.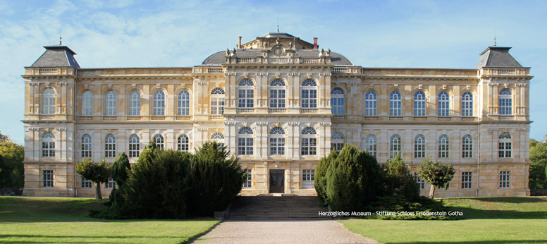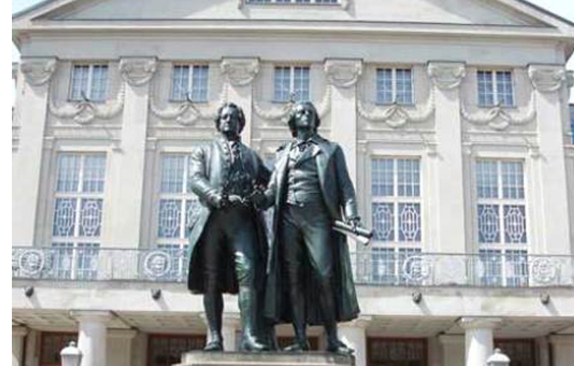 Weimar – the classics send their regards!
Weimar was the hometown of Germany's greatest poet, Johann Wolfgang von Goethe. Goethe's home on the Frauenplan is just as worth seeing as his garden house in the park on the Ilm. In addition, the places where Herder, Wieland and of course Schiller worked await your visit! And Weimar's old town is simply worth seeing!
Erfurt – Cathedral and Medieval Old Town
Erfurt captivates visitors with its superbly restored medieval city centre.
Crowned by St. Mary's Cathedral and the Church of St. Severus, you can discover something new around every corner in the small alleyways: small cafés and shops, exhibitions and museums and an almost Mediterranean flair ensure that you simply feel at home in Erfurt.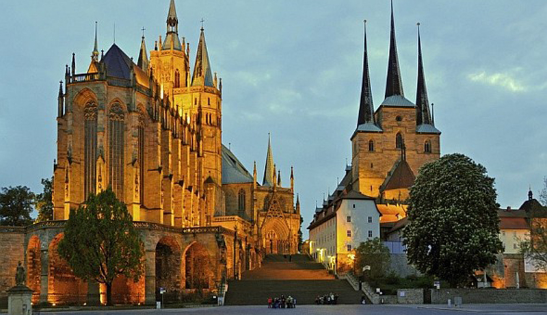 Waldhotel hiking tips
Discover the Thuringian Forest & its surroundings on foot.
Content to follow shortly.
Winter holiday
At winter time in the Thuringian Forest.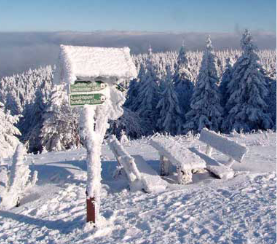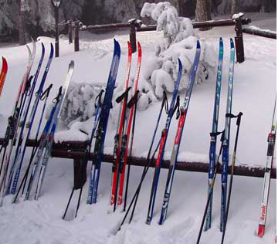 Cross-country skiing and downhill skiing in the Thuringian Forest
In winter, the Thuringian Forest shows its brilliant side. Forests covered in deep snow invite you to go snowshoeing!
Cross-country ski trails are groomed around Friedrichroda. For downhill enthusiasts, the Skilifit on the Großer Inselsberg is in motion. Younger guests can let off steam on their toboggans on our fast-paced toboggan runs.

Tourismusverband Thüringer Wald / Gothaer Land e.V.
You can also discover many other excursion destinations and hiking tips in and around Friedrichroda here.
Waldhotel Friedrichroda
Owner: Peggy Bloch
Im Grund 5
99894 Friedrichroda
Phone: +49 (0) 3623 - 33 43 0
Fax: +49 (0) 3623 - 33 43 119